Administrator taken by law enforcement for third degree offense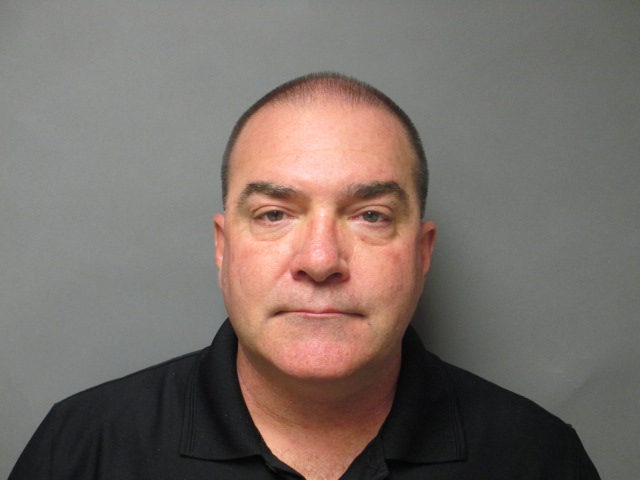 *UPDATED APRIL 8, 2016
Thursday, March 24, 6:02 pm
Two black Dodge Chargers and a Michigan State Police cruiser are parked across the street from Oak Hill Apartments, 110 North Main St.
6:27 p.m.
The three cars move and pull into Oak Hill. Two gentlemen in suits get out of the black Chargers and head toward the sidewalk with the policeman. Slowly making their way up the pathway, they take the stairs to apartment number three.
6:35 p.m.
Three knocks are made on the door to apartment number three.
6:42 p.m.
Interim Assistant Vice President of Admissions for Olivet College, Robert Lincoln Morris, is escorted to the police cruiser in handcuffs.
This was witnessed by one Olivet student on a quiet Friday before Easter. The witness, who asked to remain anonymous, lived in Oak Hill Apartments near the vice president for six months. "I didn't know much about him; he was very quiet and kind of kept to himself and did his job," a witness said.
Saturday morning, March 26
President Steven M. Corey released this statement to the staff:
"Members of the Campus Community: Olivet College has been informed that Lincoln Morris, interim dean of enrollment, was removed from his campus apartment by the Eaton County Sheriffs Department on the evening of Thursday, March 24. At this point, we are uncertain of the specifics surrounding this incident but have been informed that it involves a prior matter in Texas. Further, we can state that there is no connection to Olivet College or Linc's duties associated with Olivet College."
According to the Michigan Department of Corrections Web site, Morris was taken for fleeing a police officer, a third degree offense.
Morris was contracted by the college in May 2015 from the Registry of College and University Presidents, an organization whose members serve administrative interim positions at higher education institutions throughout the nation.
Morris' LinkedIn indicated that he served as interim vice president for enrollment management at McMurry University in Albine, Texas from May 2014 to February 2015. Prior to taking his position at Olivet College, Morris, 52, had worked at eight other universities and colleges all specializing in admissions enrollment areas.
Records on the Taylor County Criminal District Attorney's website said that Morris pleaded guilty to evading arrest and driving while intoxicated in Albine, Texas, with a BAC of .15, almost two times the legal limit.
Both of these incidents occurred on June 7, 2014.
This legal matter escalated as he moved to Olivet and resulted in his latest charge this past Friday for fleeing in the third degree, according to Eaton County Corrections records, after failing to appear in the Texas Taylor County courts. It is still unknown whether or not Morris has been released on bail.
Most recently, according to reporter.net from Boone County, Indiana, Morris was booked through the Boone County Jail for public intoxication by drugs or alcohol, operating a vehicle while intoxicated, on Nov. 8, 2015. Morris came to work at Olivet in June of that year.
The mug shot of Robert Lincoln Morris was provided through the Michigan Department of Corrections.